Chapter Two - Deadline: January 29th! To be created by Alex & Madhatter!
We did it again!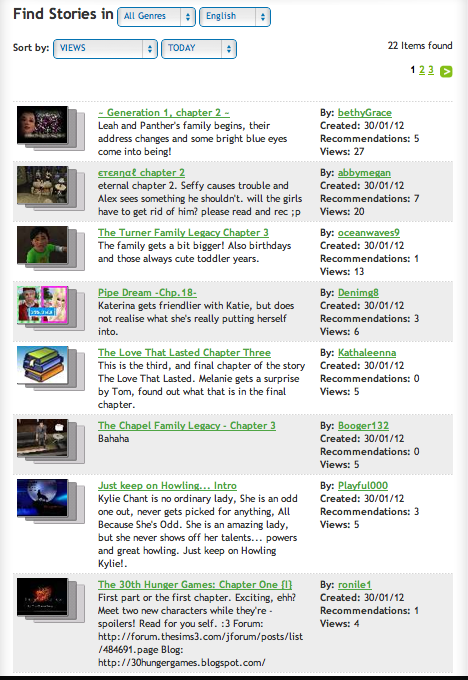 We are getting heaps of views! (I know for a fact we've had more than 50 views, so I cna tell you we have had more than 4 views...)
Speaking of views, I just wanted to give a small ' status report' of how things are going.
We've had 22 votes! That's a big improvement from like, four hits. Yay! To date, there are only two districts who haven't had a vote. Don't know why, but I know they will be chosen soon.


Almost 600 views! It only seems like yesterday we made the site!


Almost 600 views too, which means most people who check out the forum check out the blog.

And I posted this to show you all how busy, or not

, we've been. Congrats everyone!




Permissions in this forum:
You cannot reply to topics in this forum